Medical Record Retrieval
Magna Legal Services provides a simplified channel for your record procurement needs. We handle every phase of the process, saving you valuable time and effort. Our team provides the strategic advantages to ensure an efficient and seamless experience.
Request a Record
Already a Client?
Access our record portal 24/7 to track your record requests and view your documents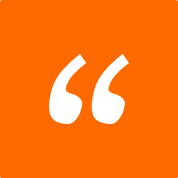 I was looking for a case valuation solution for a high exposure series of cases and Magna was able to create a system to provide me with what I needed. I have used JuryEvaluator on several cases and the results have been predictive and instrumental in resolving cases!
Steve Dzury - Senior Vice President, Claims, Berkley Public Entity Managers
There are many firms providing quality document translation. I get a call once a week. The main reason I work with Magna is their ability to be flexible. I had a difficult client that required a fast turnaround and of course they didn't want to pay for the rush. My rep was able to pull the necessary levers to meet the time line at a price my client could afford.
Darren C. Barreiro - Partner, Greenbaum, Rowe, Smith & Davis LLP
I've taken hundreds if not thousands of depositions as an attorney and I go back to Magna each time because they are easy to deal with, deliver flawless transcripts and they are always accessible as they operate on a 24/7 basis.
Glenn Bergenfield, Esq - Glenn A. Bergenfield, P.C.