Interpreting & Document Translation Services
With Language Services from Magna, you can communicate confidently with international or Limited English Proficiency clients, partners, staff and other parties to ensure the success of your case, negotiation or business deal – anywhere in the world, in any language. Magna works directly with the most qualified and skilled interpreters and translators in the business.
Our linguists are experienced, college-educated professionals with native or near-native fluency in English and one or more other languages. All have many years of experience in legal, medical and business settings and most are certified by the State, the Federal Government or a professional accrediting body.
All interpreters and translators who work for Magna must sign a confidentiality and non-disclosure agreement. That means you can feel secure that any information revealed in your meeting will not be revealed to outside parties.
Document

Translation
Magna provides document translations in any language combination, subject matter and volume.
All document translations are conducted by linguists with higher education degrees and expertise in the subject matter. Most are also accredited by professional organizations such as the American Translators Association. Furthermore, they only translate into their native language.
To ensure accuracy, all translations are edited and proofread by a second linguist, and in some cases, a third.
If you only need a rough translation with no additional proofreading, we can work within your budget to meet your specific needs.
For pricing and turnaround time, contact our Language Services department to request a no obligation quote.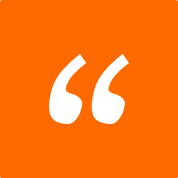 There are many firms providing quality document translation. I get a call once a week. The main reason I work with Magna is their ability to be flexible. I had a difficult client that required a fast turnaround and of course they didn't want to pay for the rush. My rep was able to pull the necessary levers to meet the time line at a price my client could afford.
Darren C. Barreiro - Partner, Greenbaum, Rowe, Smith & Davis LLP
I was looking for a case valuation solution for a high exposure series of cases and Magna was able to create a system to provide me with what I needed. I have used JuryEvaluator on several cases and the results have been predictive and instrumental in resolving cases!
Steve Dzury - Senior Vice President, Claims, Berkley Public Entity Managers
I've taken hundreds if not thousands of depositions as an attorney and I go back to Magna each time because they are easy to deal with, deliver flawless transcripts and they are always accessible as they operate on a 24/7 basis.
Glenn Bergenfield, Esq - Glenn A. Bergenfield, P.C.