Social Media Surveillance for Jurors
Do you want to know what your jurors are saying about your case?
Jurors may be posting comments about you and your case online! JuryScout can access information on jurors during jury selection, trial and post-verdict. JuryScout can monitor their internet activity to ensure that they are following the court's instructions, and also gain valuable insight into their thoughts throughout trial and their activities post-verdict.
As of January 2020, there are 3.8 billion social media users. In fact, 84% of people worldwide who have access to the internet use social media. Facebook is the world's 3rd most visited website, after Google and YouTube, with roughly 2.5 billion monthly users. Twitter is the world's 6th most-visited website with 330 million monthly active users, Instagram has over 1 billion monthly users and Snapchat has about 218 million daily users.
3.8B
Social Media users worldwide as of January 2020
84%
People worldwide with access to Internet who use Social Media
2.5B
Facebook's active monthly users
330M
Twitter's active monthly users
1B
Instagram's active monthly users
218M
Snapchat's active monthly users
Predicting Juror Behavior
JuryScout can create detailed profiles for each individual juror based on their online habits, which include but are not limited to: frequency of updates (in terms of photos, status, and comments), the number of social network profiles each juror has, whether their blogs and profiles are protected (i.e., private vs. public), the number of online aliases, how much personal content is revealed within public forums, thoughts on current events, relevant trial issues or possible biases.
By creating a personalized matrix of information for each potential juror, JuryScout can provide additional insights into whether or not a juror has attributes that lead to bias. Additionally, jurors may be monitored during trial and/or post-verdict to see if they are posting about aspects of the case and/or communicating amongst one another during trial.
For example, Magna was retained post-verdict for a high-profile case involving sexual harassment of an employee. Following an unfavorable verdict, JuryScout was able to go back and look at cached information and located four (4) jurors who violated the court's instruction not to research or discuss the case. Counsel was able to use this information as part of the appeal.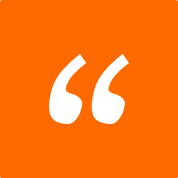 Magna's Jury Confirm is one of the most valuable, innovative, and affordable litigation tools I have encountered.
Christopher Greene - Vice President, General Counsel and Secretary, Canal Insurance Company
I've done my share of mocks and focus groups. What I like about Magna's process is their ability to convert the juror data into meaningful and effective recommendations. And most importantly, they tell me what I need to hear and that's not always what I want to hear.
Richard Fabian - General Counsel, Director of Litigation, Executive Vice President, The RiverStone Group
There are jury consultants that do mock trials and then there jury consultants who help make the case… I know when I retain Mark Calzaretta of Magna LS, I'm getting someone who not only immerses himself into the mock trial exercise but takes the time to help the trial team implement the findings into a successful trial strategy.
Robert F. Tyson, Jr - Managing Partner, Tyson & Mendes