Case winning visual communication.
Magna's expert graphics team focuses on providing clients with demonstratives that effectively communicate technical, financial, medical and other complex information. Our experience, gained from thousands of hours of trial work, allows us to skillfully manage any presentation situation, from a high-stakes trial to a one-day mediation.
If you can say it, we can show it: that's what we do.
Do you know exactly what type of graphic you need? We can easily handle that assignment. Or do you have a complicated case story to tell, and no idea how to best visualize your facts into a persuasive presentation? Well, that's where we really shine!
Our consultants are the best in the business. We will work closely with your team to design and produce clear visuals that convey your case story effectively. We have experience with just about every type of case, in almost every U.S. venue and several international ones.
View Our Portfolio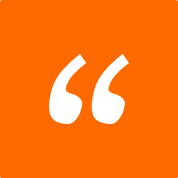 [You] were all knowledgeable and savvy about the concept of graphics and their presentation in court. You understood the preliminary graphics and concepts that we had created and elevated them to a higher level for use at the hearing – all under the stresses of severe deadlines and time limitations.
Kurt Mulville, Esq - Orrick, Herrington & Sutcliffe
ClaimScout.com helped us determine that the plaintiff in our case was exaggerating her claim.
Client
We use Magna's Jury Confirm for any case with nominal exposure. It has proven time and again to be a necessary tool when it comes to compiling real juror research, it's difficult to imagine going to trial without it.
Client
JuryScout.com is an invaluable tool in jury selection and jury monitoring. It is a tool that every lawyer in 2011 should be utilizing.
Client