Trial Presentation
From war room to courtroom, Magna has you covered.
We employ hands on, highly experienced trial presentation consultants that will be with you at every step
of the trial process.
Whether it's to a jury or a judge, it is vital to deliver your story to your audience the way they are best able
to process it. Strategic use of presentation technology in the courtroom can make all the difference in trial.
Have used or plan to use courtroom technology
Believe video evidence presentation technologies help them to understand the witness better
Believe video evidence presentation technologies improve their ability to question witnesses
Believe video evidence presentation technologies help them to understand the testimony better
Believe technology helps them to manage their proceedings
Courtroom Technology
Magna consultants use the latest industry leading software and multimedia technology to instantly display all of your trial documents, photos, deposition testimonies, demonstratives and videos etc. Using a presentation software system allows these materials to be manipulated in real time in a variety of ways, including:
Zooming in on documents and photos to enlarge key text and visual elements
Highlighting key sections of documents to further accent key language
Annotation display on the presentation screen in various colors, allowing the attorney or witness to interact with the exhibits
Synchronized deposition video to text display
An experienced trial presentation consultant is more than a technician. Our staff will become an essential part of your trial team assisting and advising in every aspect of the trial process from the organization of documents to the final story telling through strategic deployment of visuals.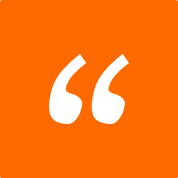 JuryScout.com is an invaluable tool in jury selection and jury monitoring. It is a tool that every lawyer in 2011 should be utilizing.
Client
ClaimScout.com helped us determine that the plaintiff in our case was exaggerating her claim.
Client
The information we collected from our Jury Confirm was absolutely essential in settling this case. Upon reviewing the feedback given from our mock jury, we were amazed to learn about the juror's true attitudes towards our case, and we now know that going to trial would have been a disastrous decision.
Client
On behalf of the Hiscock family, we are writing to extend our heartfelt thanks to you for your contribution to Dan Hiscock's cause. Your graphics told the story in a concise and persuasive manner. Your help in developing a theme, sticking to it, and making everything fit the theme was invaluable. However, most importantly, your professionalism and willingness to jump in at the last minute and work the trial will never be forgotten. You were a hero.
Theresa L. Fiset, Esq - The Yerrid Law Firm